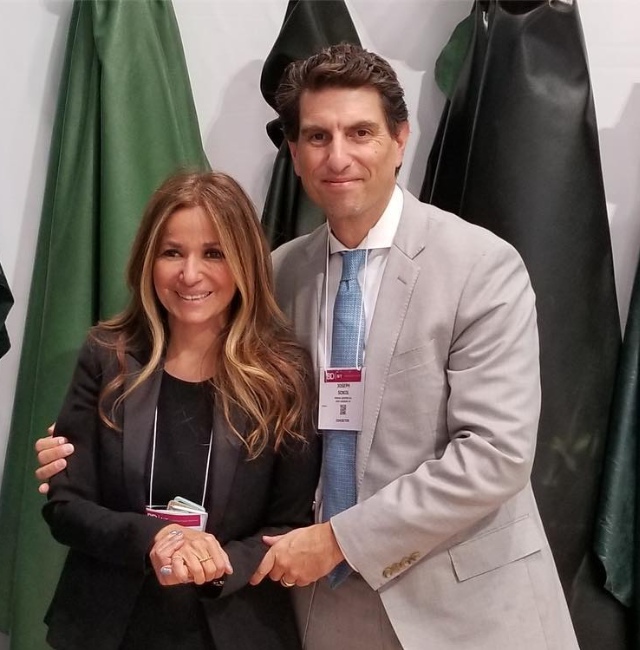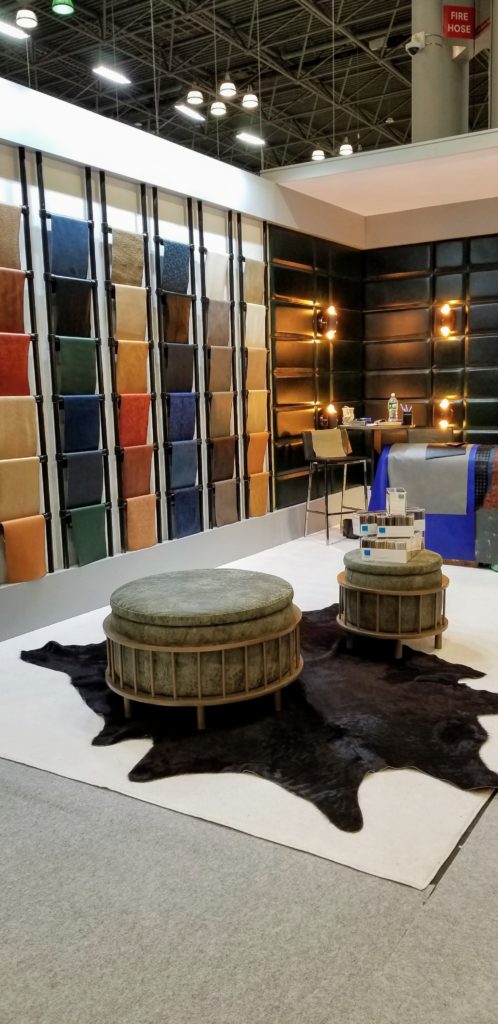 I quickly realized that the traditional black and brown color palette for leather was ripe for a face-lift. Designers wanted to see a wider range of colors and novel textures, and I knew exactly how to satisfy their needs. For instance, it was common at the time to find croco embossed cowhide, but having been in the fashion industry for so many years, I asked, why not put metallic accents on the scales and hand wipe the tips with darker tones to create a real work of art? It would not be too long before Demar Leather was offering over 1,000 uniquely designed leathers—each more spectacular than the last.
In addition to look, I realized the need for greater performance. With our vast technical know-how, stronger and more resistant finishes with anti-soil treatments were added to our line-up. As time went on, I continued addressing the changing needs of clients, from leathers that would not puddle on a banquette to scratch-resistant articles that would still be aesthetically pleasing.
My vision going forward is to continue innovating and working closely with the most talented designers and architects to insure their needs and visions are met and brought to fruition.