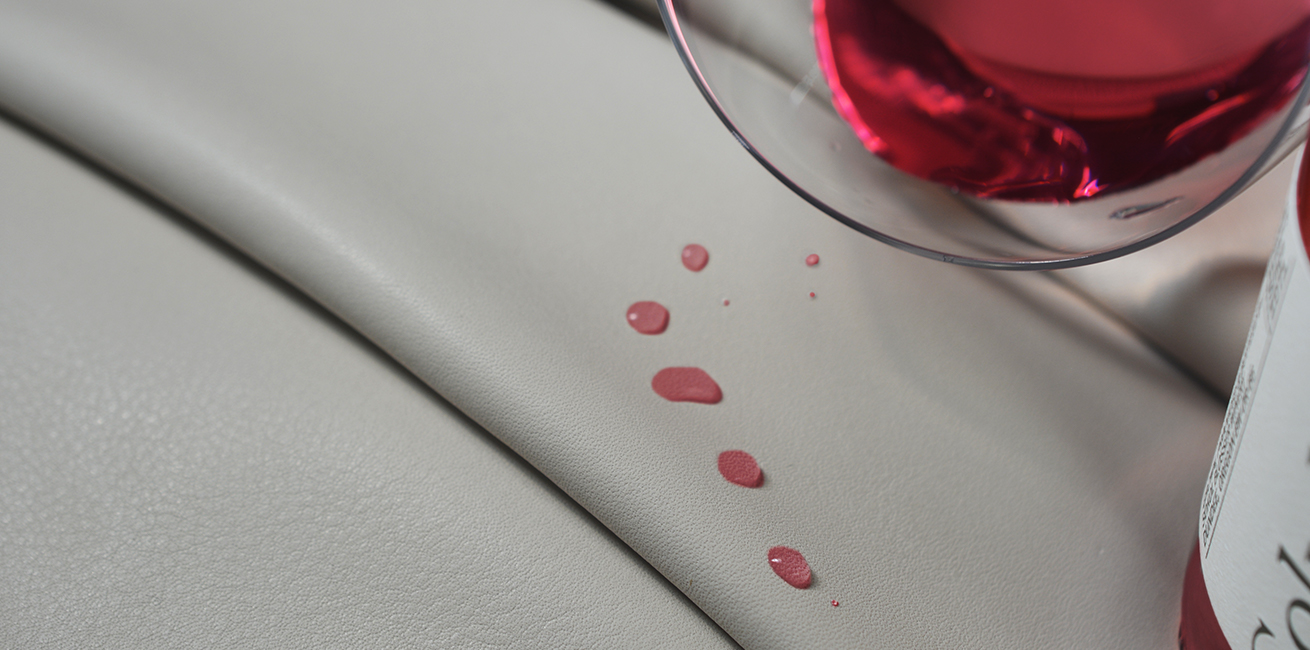 At Demar Leather, we are oftentimes asked, "Why leather?" At the top of a long list of answers lies the general theme of performance.
By performance, we mean durability and specifically resistance to wear and tear. A lot of technology goes into our finishing formulation to ensure our leather is long lasting. The final process is our anti-soil treatment, Leather Guard.
What is Leather Guard? In short, it is a clear coat we spray onto the surface of our leathers that acts as a barrier between the leather and its environment. Unlike other anti-soil treatments, we also incorporate the chemical formulation into the leather itself in order to ensure a longer life span.
Our Leather Guard has both hydrophobic properties (resistance to liquids such as water, wine, soda, and juices) as well as oleophobic properties (resistance to oil-based substances such as ketchup, mustard, mayonnaise, and sauces).
Further, it prevents nonsolvent cleaning products from penetrating into the finish and causing damage. (When cleaning leather, only use a water-based product and never a solvent-based one. It's always better to clean two or three times softly than once in a hard manner.)
Leather Guard is produced using a proprietary chemical formulation that is REACH compliant and does not contain any known harmful substances that could potentially impact human health or the environment. It is chrome-free, contains no metals, and is based on a mixture of paraffin and urethanes.
Leather Guard is clear and should not change the aesthetic of most leathers.
Please note that although Leather Guard is a proven means for stain protection, all foreign substances should be removed from leather quickly and with care. This product is meant to resist staining but may not prevent it completely.