About Demar Leather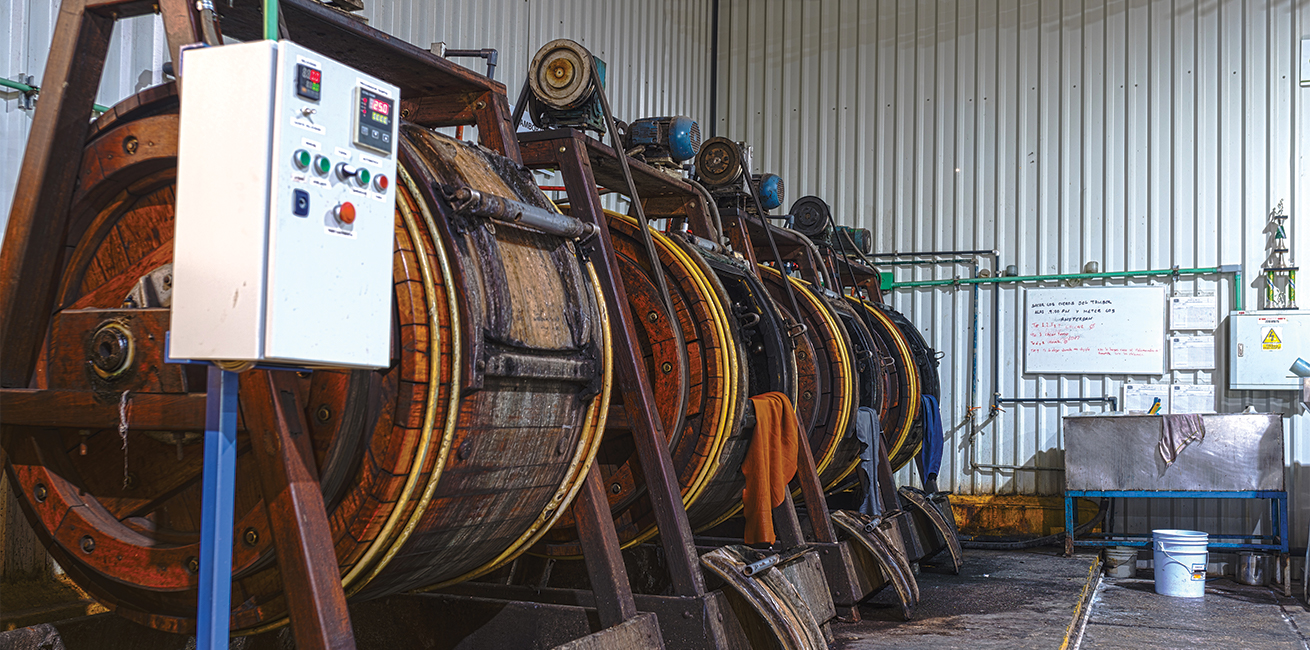 From our humble beginnings as a small New York City leather merchant to our current status as one of the world's leading leather suppliers, Demar Leather is a family-owned and -operated enterprise dedicated to supplying leathers to the residential, contract, and interior design community. For more than 90 years, we have built a strong reputation predicated on integrity, professionalism, experience, and creativity.
As both producers and marketers, we offer the unique ability to custom match virtually any item in a timely and cost-effective manner. Many items are finished domestically at our state-of-the-art production facility located in Upstate New York. Having domestic production allows us not only to ship faster but to make small runs of highly customized leathers.
As both producers and marketers, we offer the unique ability to custom match virtually any item in a timely and cost-effective manner.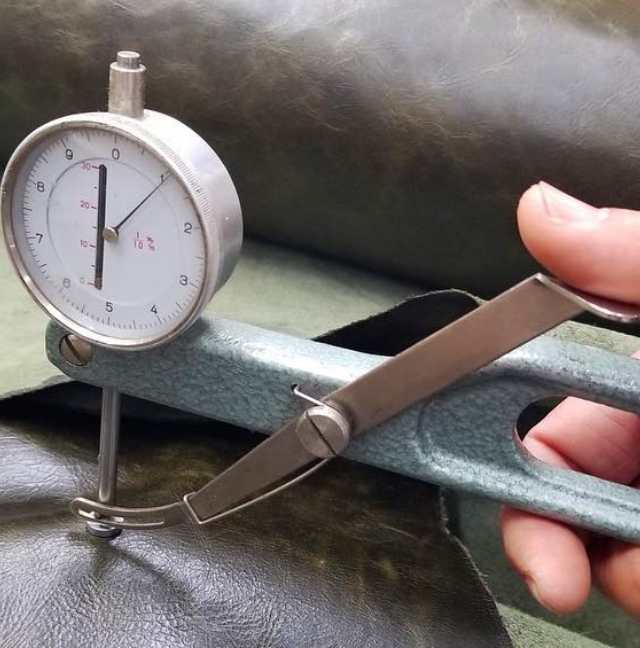 We stock millions of square feet of leather in our modern New York City based warehouse which also allows us to meet the quick ship needs that have become so prevalent in today's marketplace. Most leathers are produced on the highest selections of European raw material. We also source specific items from Asia and South America. This vast geographic network gives us the competitive advantage to offer the most comprehensive product line at various price points.
Our technical know-how and service-oriented team follows the three-generation tradition of excellence that has become our trademark.
I've always been a creative person, and when I came to America from Iran in 1979, I found myself immersed in an environment that allowed me to celebrate my passion for leather. My father had owned a large tannery in Iran, and upon arriving in America, our family dedicated themselves to rebuilding the business that was left behind. I started working in my late teens and soon began traveling the world and developing an expertise with all sorts of leathers for garments and accessories. By my early 20's, I was working with some of the most important designers around the globe.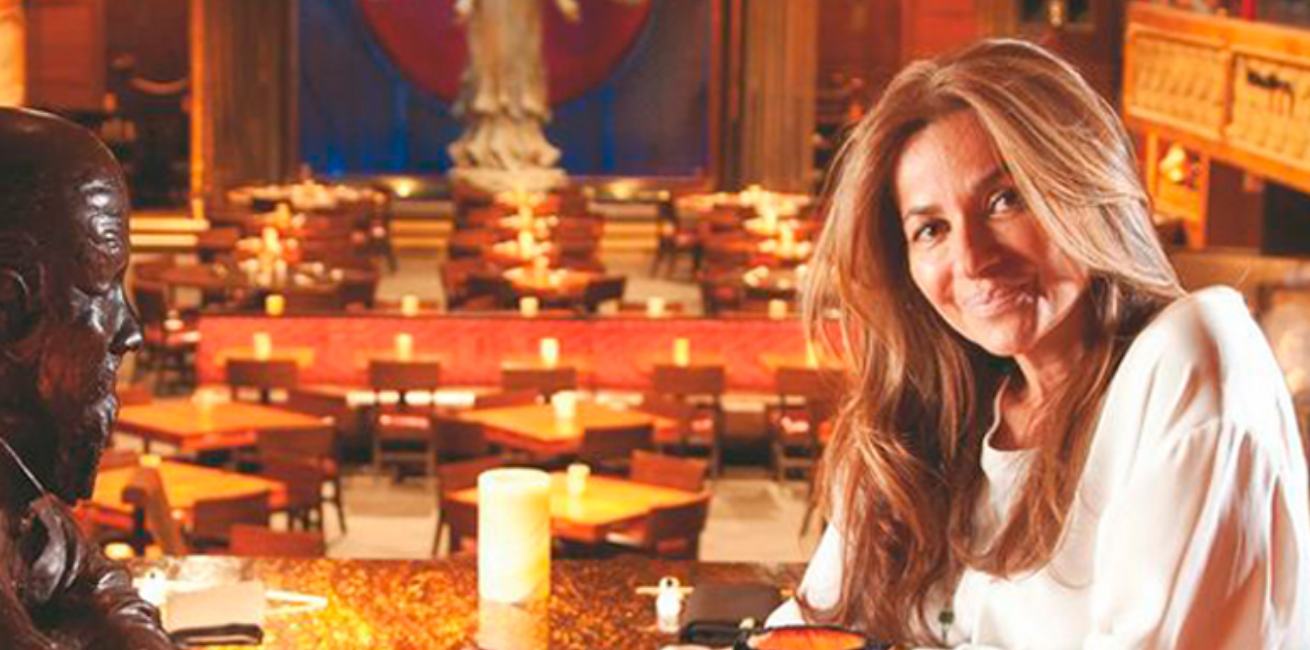 In 2007, I leveraged my expertise in leather to start a hospitality division at Demar Leather. With the support of my husband Joe Sokol, whose family has been in the leather business for nearly a century, I began to execute a plan to bring my passion and experience to the forefront of the world of interior design.
I've dedicated my life to one belief:
Love what you do and do what you love.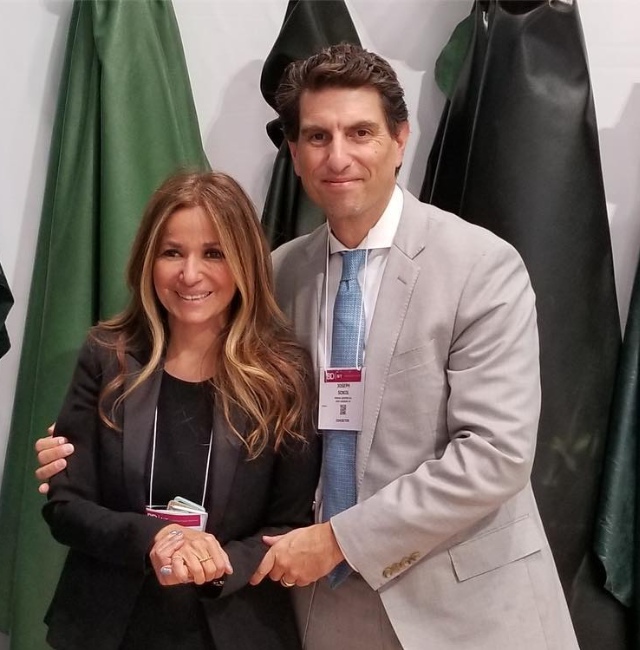 I quickly realized that the traditional black and brown color palette for leather was ripe for a face-lift. Designers wanted to see a wider range of colors and novel textures, and I knew exactly how to satisfy their needs. For instance, it was common at the time to find croco embossed cowhide, but having been in the fashion industry for so many years, I asked, why not put metallic accents on the scales and hand wipe the tips with darker tones to create a real work of art? It would not be too long before Demar Leather was offering over 1,000 uniquely designed leathers—each more spectacular than the last.
In addition to look, I realized the need for greater performance. With our vast technical know-how, stronger and more resistant finishes with anti-soil treatments were added to our line-up. As time went on, I continued addressing the changing needs of clients, from leathers that would not puddle on a banquette to scratch-resistant articles that would still be aesthetically pleasing.
My vision going forward is to continue innovating and working closely with the most talented designers and architects to insure their needs and visions are met and brought to fruition.